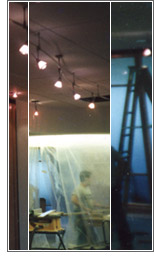 Every member of our team has held positions with some of the biggest electrical contractors in New Jersey. Ranging from electrician, estimator, project manager and president - combined we have over fifty years experience. Each member with their own area of specialty.
C & N Mangelli stands behind all of our work - unconditionally! We guarantee a professional and complete job - always! We want to bring the construction industry back to a time when a job is completed in the field - on site by skilled tradespeople - not in a courtroom by lawyers. Our goal is to provide our clients with the highest level of service technology allows.
From a 200 amp residential service to a 4000 amp industrial service (your home to your business) C & N Mangelli would appreciate the opportunity to assist with all of your electrical needs. C & N Mangelli understands what loss of power can do to you and your business. With a new fleet of vehicles, your calls will be answered any time day or night, including weekends and holidays. We will go to all lengths possible to restore your power. We are committed to our current clients and never miss an opportunity to gain new ones. With offices in Bayonne and Old Bridge, New Jersey, location is never a problem.
From Pre-bid to closeout we will work closely with you and your representatives to get the job done on time and within budget. We will devise the best solution to complete any task, large or small.
C & N Mangelli is a young company with old ideals. We look forward to working with you on your next project, assisting you with a current project or just answering the call the next time you have an electrical emergency.